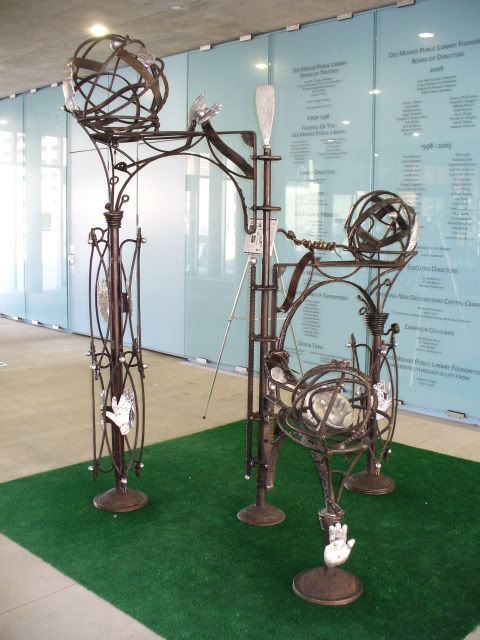 I was on a routine trip to the downtown public library here in Des Moines yesterday afternoon when I came across something I hadn't anticipated sitting in the concrete lobby... sculptures.
These unique creations, I came to find out, are the result of a partnership between an Iowa artist from Ogden named David Williamson and the Iowa DNR's Project AWARE.
The collaboration which began in 2003 is called "Riverse" and you can read about it
here.
The unique thing about these beautiful sculptures is that all the materials used to create them came from refuse collected from the cleanup of individual Iowa rivers selected for Project AWARE. I'm not sure how long they are going to remain on display at the Central Library. The website did not offer any details. But I highly encourage you to go down one afternoon and check them out.
For more of my own photos,
click here.